81mm Mortar (with and without blast bin)
Cintec Blast Bins were tested against mortars. Data was collected in terms of overpressure and fragment strikes recorded on a witness screen.
The data resulting from tests is summarised below:
System

Peak Pressure reading (kPa)

Gauge 1 (at ~5m)

Gauge 2 (at ~10m)

Gauge 3 (at ~15m)

Free Field

37.3

12.3

7.8

Cintec System – open-end towards gauge

44.2

14.63

8.36

Cintec System – closed-end towards gauge

6.34

2.95

1.58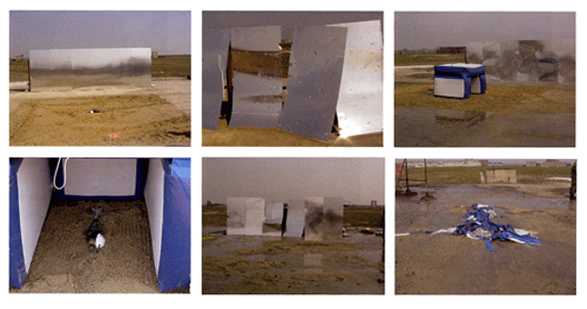 .